How Lottery Syndicates Work

What is a Lottery Syndicate?
A syndicate is formed when lottery players come together in a group to buy tickets together. LotterySyndicate.co.uk gives you the chance to play EuroMillions, Lotto or Thunderball as part of an online syndicate, meaning that you can increase your chances of winning while sharing the cost of entries.
Increase your Odds of Winning the Lottery
Playing in a syndicate boosts your chances of winning because you will own a percentage of a large number of tickets. It also saves money because the costs are shared between everyone in the group. It is true that the winnings are shared as well, but it is better to have a smaller slice of a big pie than an empty plate!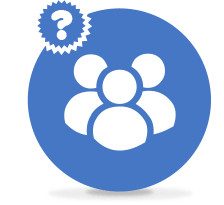 How Syndicates Work
It could not be simpler to join an online syndicate. All you need to do is decide whether you want to play EuroMillions, Lotto, Thunderball or a combination of any of these three games. You then buy syndicate shares for each game that you would like to play. The advantage is that you don't have to spend hours of your time organising a syndicate; you just join a group of like-minded lottery fans and pay for the shares you want. LotterySyndicate.co.uk will then purchase the tickets on behalf of your syndicate, scan a copy of each ticket and upload them to your online account. You can then sit back and wait to see if you've won big.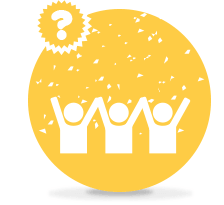 Automatic Payment
Prizes are paid out automatically if your syndicate has winning tickets in a draw, so you don't even need to get in touch to claim your money. Just check to see if you have been contacted with details of any winning tickets owned by your syndicate.
Lottery Syndicate Definitions
Lines: A lottery line is a combination of lottery numbers. Any line which contains a winning combination will receive the prize associated with the number of correct lottery numbers drawn. The advantage of playing in a syndicate is that you can play many lines and share the cost in order to boost your chances of matching a winning number (which may also be referred to as the winning line). For example, a 100-line syndicate has 100 chances of winning any prize, including the jackpot.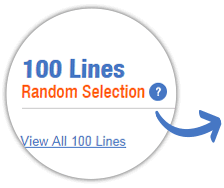 Total Shares: The amount you win depends on how many shares you hold in the syndicate. For example, if a syndicate has 50 shares, then each share will be worth 2% of the total prize money won by the group. You can buy as many shares as you like, which in turn will increase the total value of your portion of any prize money the syndicate might win.
Types of Lottery Syndicates
Random Selection
A selection of numbers generated at random for the amount of lines specified by the syndicate.
Systematic
A series of 7-14 numbers are selected at random before all possible combinations of those numbers are generated. For example, choosing the numbers 1 to 8 in your Lotto system entry would require 28 lines to be played, but would guarantee that you match all six main numbers if the balls drawn in the game consist of any combination between 1 and 8.
Additional Numbers Match Guaranteed
These lines consist of every possible combination of the lottery's additional number(s) to make sure that the extra number(s) will be matched at least once. For example, if your syndicate plays with 55 EuroMillions lines in such a combination, it guarantees that you will match both Lucky Stars (between 1 and 11) in any EuroMillions draw.
Guaranteed Number Match
Each line features one dynamic number, which changes to guarantee that one drawn number will always match. For example, if you purchase a Lotto line of 1, 2, 3, 4, 5 and 6, the number 6 may be the dynamic number and in all other lines the number will be different, from 7 to 49, to ensure that you match at least one number in the draw. While matching a single number may not win your group a prize, choosing to play in a syndicate offering this option can increase your chances of matching other numbers in the winning line and grabbing bigger sums of cash.
Big Lotto Syndicate Win Stories
March 2012 – A syndicate from the US state of Maryland, calling itself the 'Three Amigos' scooped up a third of the largest jackpot in lottery history – the Mega Millions $656 million jackpot! The total wins by these three mates was nearly £140 million at the time!
August 2013 – The super slick 'Ocean's 16' syndicate from the US state of New Jersey hit the US Powerball jackpot in 2013 with three tickets – they took home won a huge jackpot prize of nearly £290 million.
September 2014 – Luck of the Irish! They chose to remain anonymous, but what we do know is that it was a syndicate from Ireland which walked away with the entire jackpot in the EuroMillions in the autumn of 2014 – a mouth-watering £70 million.